Joined

Mar 24, 2008
Messages

39
(Mods, please move thread if this is wrong forum.)
Hi folks,
I haven't been around much. I mostly visit CGN where I've been keeping up with the
NYSRPA
case that's been granted cert. by SCOTUS. My guess is that in the first full week of July (probably that Monday -- ~3 weeks from now), SCOTUS will say when the case will be heard (probably Oct). My *guess* is the opinion will be released sometime between Christmas and July 1st of next year. There are many cases stayed, pending its decision, including carry cases like
Rogers
,
Gould
and
Young
(LOC & CCW before CA9 en banc panel, and the
Nichols
LOC case is pending
Young
). My suggestion is OCDO folk closely watch
NYSRPA
because it (or a case pending upon it), might present an opportunity for activism the likes of which we haven't seen since the old UOC meetups in CA (as well in other restrictive/banned OC states).
Like I said, we probably have at least 6 months before a decision is release, but best to start thinking about possible activism now rather than wait until the holidays. While LOC and CCWs are unrelated, if I had to choose a county to hold meet ups in CA, I'd prefer a county where the sheriff has a proven anti Carry record to one who's done what they can to allow us to Bear Arms to defend ourselves from the Bad Guys.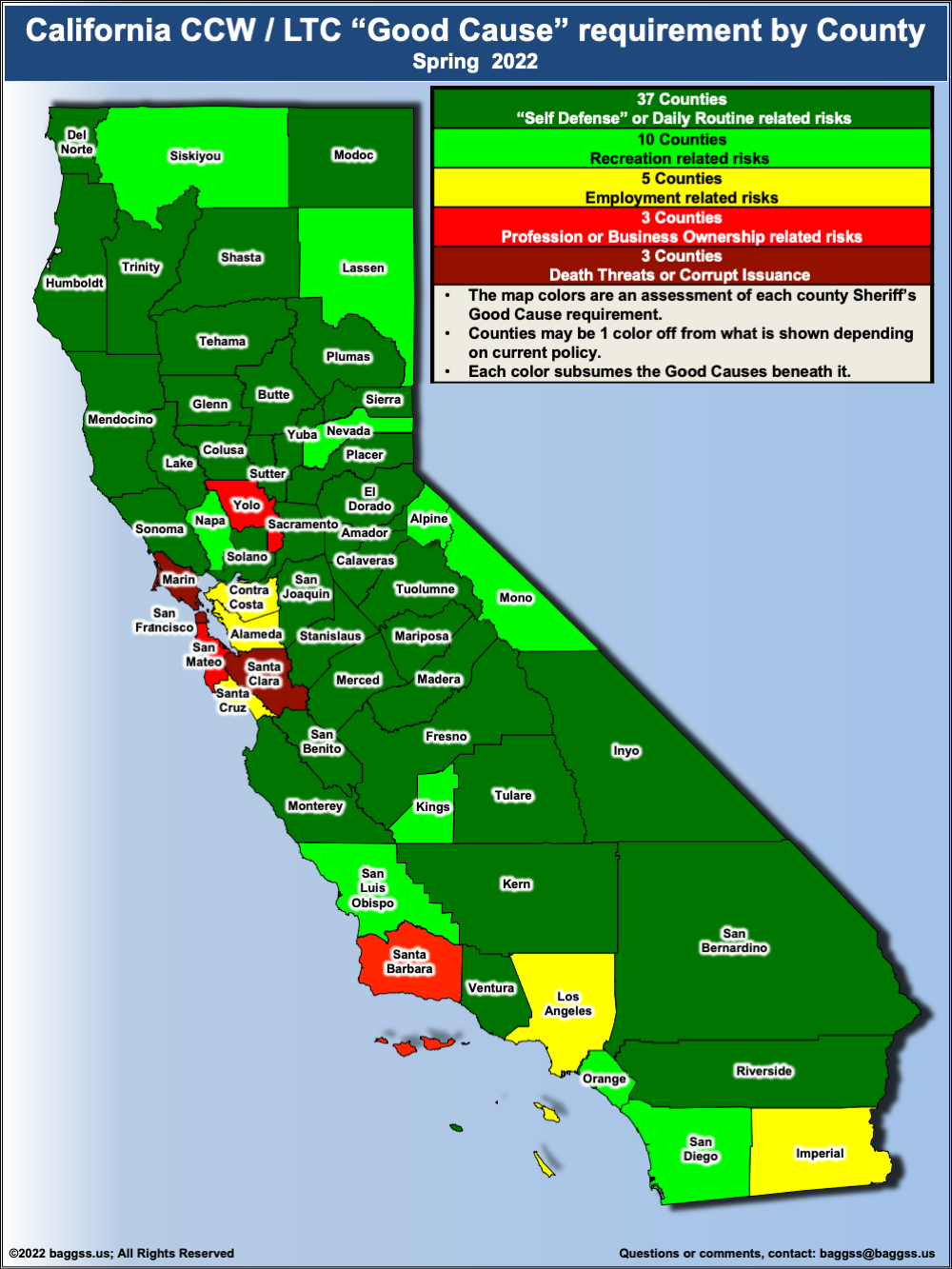 Last edited: