Joined

Oct 5, 2007
Messages

647
Location
Has anyone heard of this case?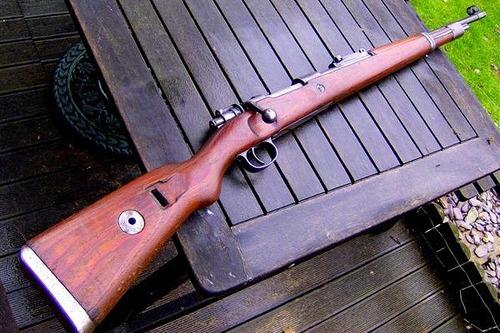 Gun-owners, they are coming...
www.zerohedge.com
A friend sent me a link to the above article about a Fredericksburg, Va, Man convicted of brandishing by carrying a BB gun outside to see what was going on in the parking lot next door to his home. He never pointed it at anyone but held it by the barrel with the buttstock hanging by his leg. Not exactly the brightest idea. He was convicted of brandishing by instilling fear.
I checked the Virginia Court records system for Fredericksburg general district court. On March 21st of this year he was tried on 6 charges as follows:
Not guilty on 2 counts of misdemeanor assault .
Guilty on 2 counts of brandishing with a 30-day sentence on each count.
Not guilty on one count of fleeing the police.
Not guilty on one count of swearing/public intoxication.
His lawyer is looking to appeal the 2 brandishing convictions because of the vagueness of the Virginia brandishing law. I believe User has discussed the stupidity of the brandishing law here.
The article was written by the lawyer representing Mr. Wolf and there is a link in the end of article for a GoFundMe page. They were looking initially to raise $1,500 to get the court transcripts. After obtaining the transcripts it looks like they are trying to raise an additional $10,000 of which almost $7,000 has been raised in 8 days. I'll be send a donation myself.
Note: We have reached and exceeded our initial, first-step goal of $1500 to get the court reporter's transcript from Frances Haley court reporting in Fredericksburg (about twice as expensive as it should have been in my opinion). I (the attorney) have ordered the transcript and am paying France...
www.gofundme.com