BBC NEWS blurp..[released approximately 5 hours after the shooting occurred]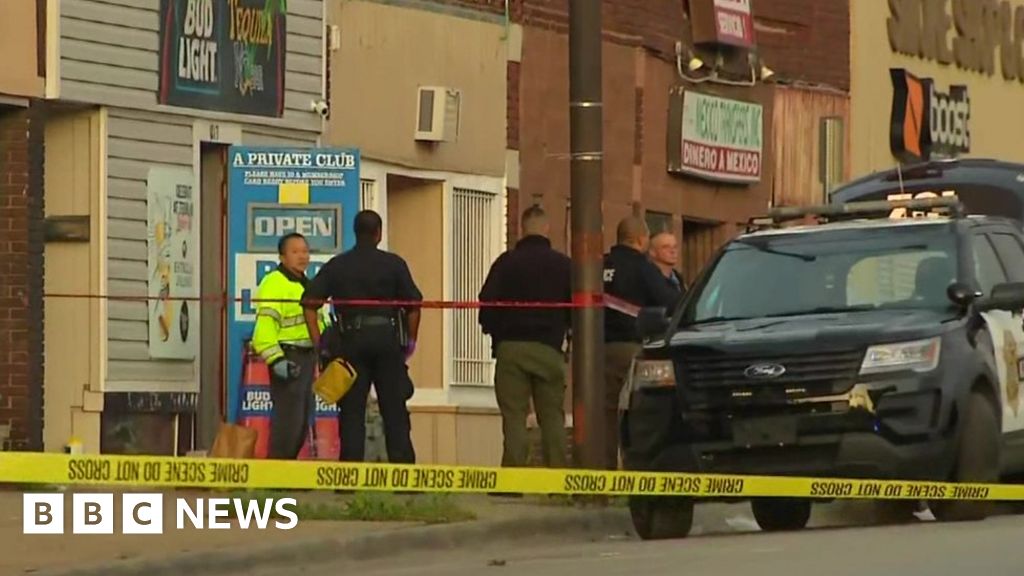 Police believe shots were fired after "an earlier dispute" inside a bar in central Kansas City.
Four people have been killed in a shooting at a bar in Kansas City in the midwestern US state of Kansas.
Local police said in a tweet that five other people were wounded during the incident between 10th and Central Avenue.
The police later told the BBC that the suspect, a Hispanic man, was on the run after the incident.
Further details about the motive and whereabouts of the gunman are still unclear.
Local media report that shots were fired at about 01:30 local time (06:30 GMT). They say a handgun was used at Tequila KC, a bar in the city centre.
The incident comes just weeks after two separate shootings in Texas, which left 44 people dead.
So far this year, the US has been hit by more than 40 mass shootings - defined since 2012 as incidents that kill at least three people
.
but of real interest & worth viewing, the newspeek blurb also has an interesting propaganda video on "America's gun laws explained"
[i couldn't manipulate to allow copying]
found it here...
https://www.bbc.co.uk/newsround/41483003
Last edited: